The first step in seeking rent deferment (i.e. postponement), or even rental abatement (release from payment obligation), from your landlord is a review of your final, executed office lease.  Specifically, you need to identify whether the lease includes a provision known as a force majeure clause (from the French term "force majeure", meaning superior force).  A force majeure is a significant intervening event or circumstance which makes the performance of a particular obligation impossible or very difficult.  Most commercial leases, but not all, include some form of force majeure clause.
Force majeure clauses list examples of these events or circumstances, including war, riots, natural disasters, strikes, and shortages of materials, and some even expressly include pandemics.  Most force majeure clauses include a catchall provision along the lines of "or other similar circumstances beyond the reasonable control of a party to this Lease."  The COVID-19 pandemic and the resulting shutdown of dental practices would certainly qualify as a force majeure event under all typical force majeure clauses.
If your lease includes a force majeure clause, you need to review it carefully, as all force majeure clauses are not equal.  The specific language of the force majeure clause is critical.  If you happen to have an open-ended force majeure clause that essentially states that the performance of a party's obligation(s) are suspended or forgiven during the occurrence of a force majeure event, you have hit the jackpot.  You can give formal written notice to your landlord that the force majeure clause has been triggered by the COVID-19 shutdown, and you will not be paying rent until you are able to reopen and operate your dental practice.
Unfortunately, most force majeure clauses are not that open-ended or tenant friendly.  Rather, most include a specific exception stating that the clause does not apply to the payment of monetary obligations.  The intent here is that a tenant (or landlord) will be granted additional time to complete a task, such as obtaining a license or making a repair, but must timely pay all rent or other monetary obligations.  If your landlord is a sophisticated or institutional landlord owning multiple properties, as opposed to a "mom and pop" landlord, it is unlikely that you will have an open-ended force majeure clause, but you should definitely check.
If your lease does not have a force majeure clause, or worse yet has one that specifically excludes the payment of rent, the legal argument that you are entitled to rent deferment or other relief becomes more difficult, particularly if your lease includes a statement that "Time is of the essence", which is very common.  However, this does not mean that you should not request rent deferment, or that your landlord would not grant you some relief.  To the contrary, landlords understand the economic realities that you are facing, and suing or attempting to evict a previously performing tenant would be self-defeating in most circumstances.  Furthermore, the courts in Georgia are effectively shut down at this time for typical civil matters such as commercial evictions, so your landlord will probably not be able to take quick legal action against you anyway.  Most landlords want to provide some relief, to the extent of their own financial flexibility, to keep their tenants viable and in place until we all emerge from this crisis.
This article is not intended as legal advice.  As with all legal matters, every situation is a little bit different, and you should seek legal counsel from an attorney experienced in landlord/tenant law.  The author is happy to assist you in this regard.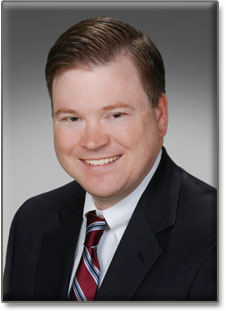 Andrew P. Kaiser
Stout Kaiser LLC
Georgia Dental Law
4675 N. Shallowford Road, Suite 200
Atlanta, Georgia 30338
(770) 349-8202 (direct office)
(404) 786-0878 (mobile)
akaiser@stoutkaiser.com
www.stoutkaiser.com
www.georgiadentallaw.com